The Local Area
The internationally renowned geology of the Isle of Purbeck forms the basis of the diverse and often spectacular scenery of the area. Recognised as of great significance and designated by Unesco as a world heritage site, the Jurassic Coast, of which Purbeck forms the eastern end, has a wealth of wildlife and landscape.
Within a small area visitors have access to chalk downland, sandy heathland, tidal marsh, stone cliffs, rocky coves and long sandy beaches with dunes. Each landscape is home to specific wildlife species, and an area of heathland in Purbeck has been designated as having the highest density of plant and wildlife species in Britain.
The geology (and consequent wildlife) attracts visitors from around the world, and its Unesco classification will lead to an increase in visitor numbers over the next few years. Durlston Castle, south of Swanage, overlooks the most important site for mammal fossils in the world.
The castle is within walking distance of California Meadows, with the surrounding Durlston Country Park adjoining the meadows in which the barn lies. The country park is ideal for birdwatching and from its cliffs dolphins are regularly seen following the coastline. Pods of 6-8 dolphins are not unusual, and volunteers are now keeping a record of sightings and can recognise specific individuals who regularly return to the area.
---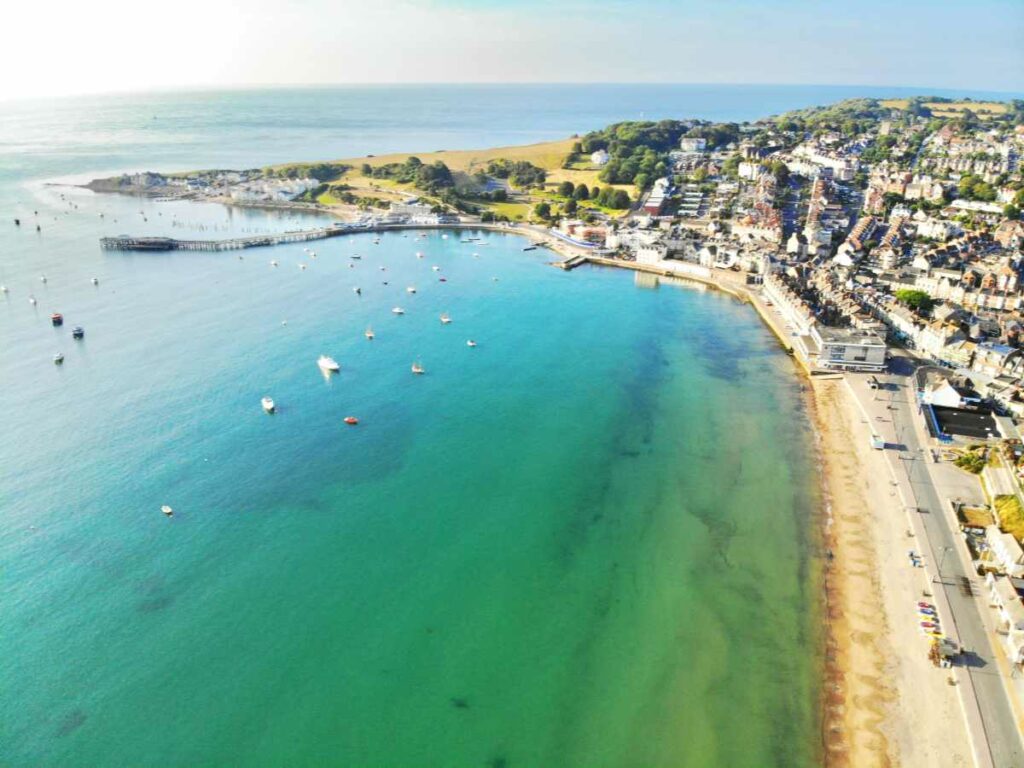 Swanage
Swanage is a coastal town in southeast Dorset. It lies at the eastern end of the Isle of Purbeck, and is a popular seaside resort. Nearby attractions include the rest of the Isle of Purbeck, the Swanage Steam Railway, Corfe Castle and the chalk rock stacks known as Old Harry Rocks. Studland Bay, Brownsea Island and Poole Harbour lie just to the north, whilst nearby Durlston Country Park is an excellent place to spend a few hours.
Corfe Castle
Corfe, both as a village and a castle, is located on the A351 halfway between Wareham and Swanage. The dramatic ruins of Corfe Castle stand on a natural hill guarding the principal route through the Purbeck Hills. It guards the gap between the Isle of Purbeck and the rest of Dorset. Nothing could pass in or out without going past the Castle.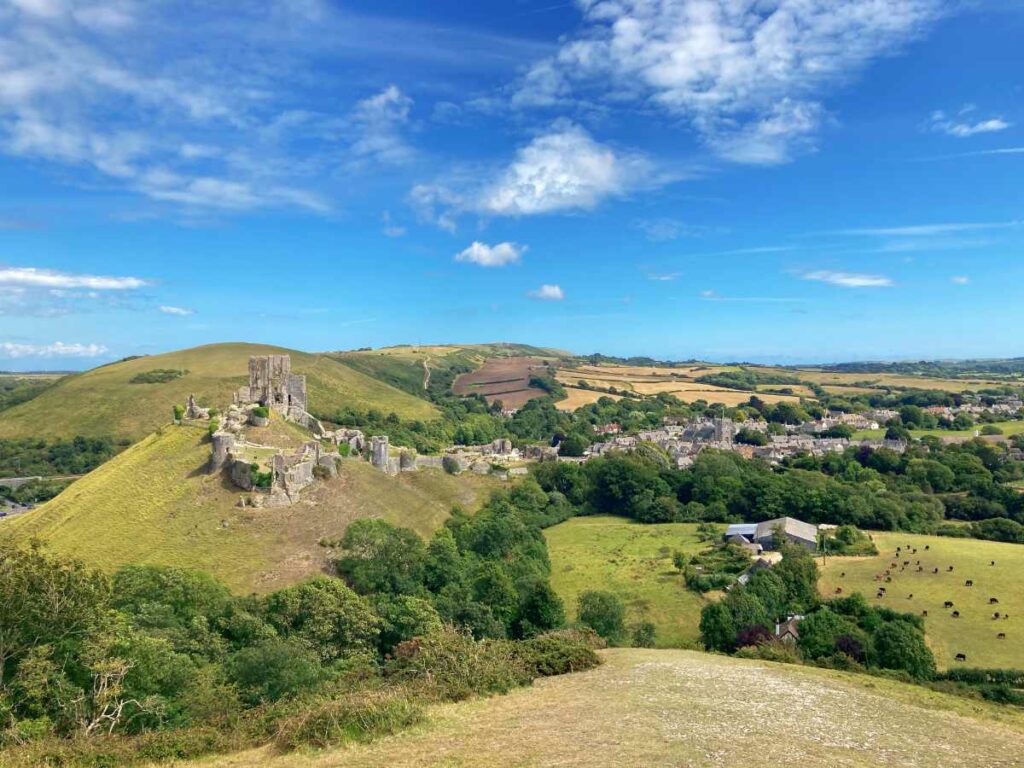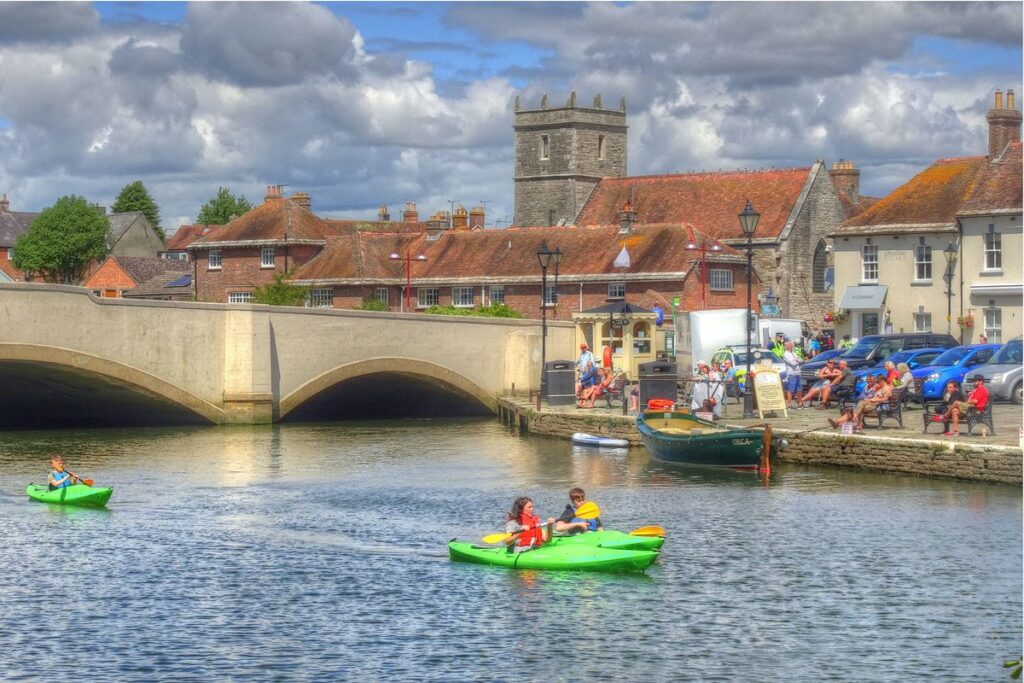 Wareham
The historic walled market town of Wareham is approx 10 miles north of Swanage on the A351 and offers some interesting shops, restaurants, pubs and takeaways, there's also an independent Cinema.
Swanage Railway
Located in the Isle of Purbeck, the rebuilt Swanage Railway is the perfect place to enjoy a great family day out on Dorset's Jurassic Coast. The heritage railway attraction operates full-size steam and diesel passenger trains along the five and a half miles of line from Norden to Corfe Castle and down to the Victoria seaside town of Swanage.